Karlheinz Stockhausen Cap and T-Shirts
A perfect addition to any Stockhausen fan's collection!
Officially licensed Stockhausen "Michael's Sign" design.


Stockhausen adjustable cap features high-quality embroidered "Michael's Sign" artwork.


The "Michael's Sign" is screen-printed on high-quality 100% cotton t-shirt.
Stockhausen Cap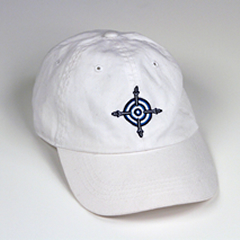 Stockhausen T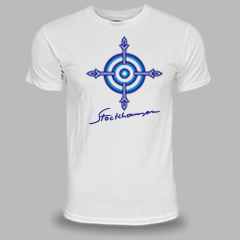 Embroidered Michael's Sign accents the front.


Stockhausen Signature accents the back.


Ventilating grommets.


Adjustable buckled back strap.


Cotton. Spot clean.


Screen Printed.


Stockhausen Signature accents the front


Ribbed collar. Even-sewn hem.


100% cotton.


Machine washable.
All Sales Final. No Refunds or Exchanges.
All sales are final. Absolutely no refunds will be given once order has been fulfilled and sent.
FlashWebStudio is completely responsible and liable for the production, sale, handling and distribution of the Stockhausen T-shirts and Caps advertised on all Stockhausen websites.
The Stockhausen-Foundation for Music is not affiliated with FlashWebStudio in any way, but has authorized FlashWebStudio solely to advertise on their sites.
Please contact FlashWebStudio by email: info@flashwebstudio.com for all questions or problems in connection with these products.